Business Challenge #2: Video Content
To stay ahead of competition, producing video content for new stories and marketing campaigns is now a must. Readers expect a better viewing experience.
Business Challenge #3: Coupon Advertising
Some advertisers of am730 intended to offer discounts or gifts to readers through in-app coupons.
Our Service
Legato developed an iOS and Android cross-platform solution with UI/UX Design.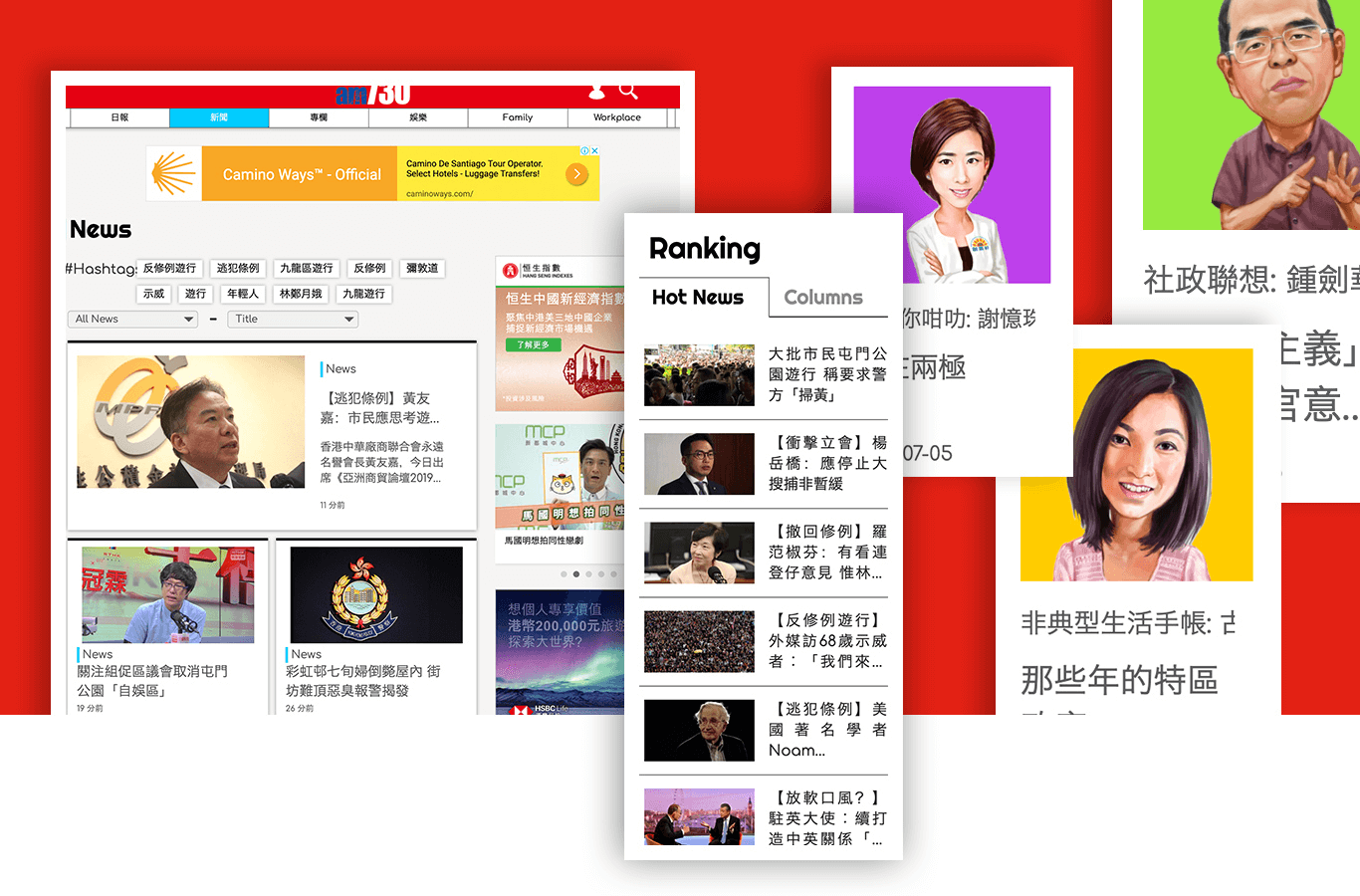 Our Custom App/Web Solution
Our solution allows content management and update of both mobile and website editions through one single content management server.
The new am730 App comes with several brand-new functions:
Content Management System
Text-to-Speech
Video Broadcasting
Coupon Redemption
Data Encryption
Connection Security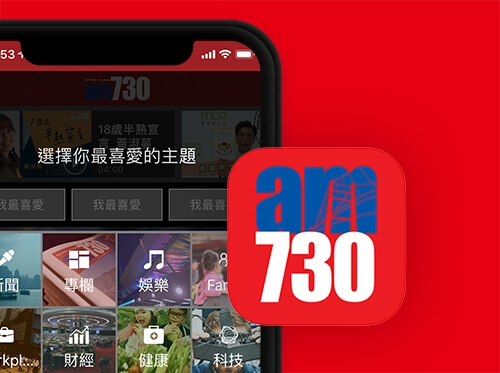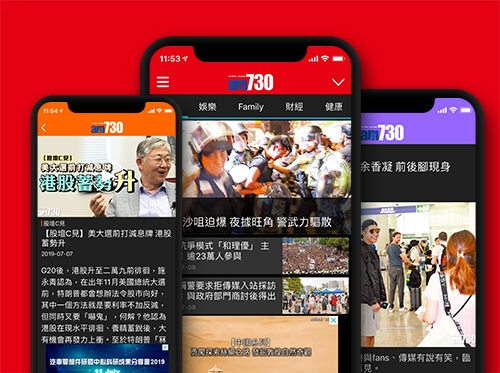 What Makes a Great iOS & Android Development?
Benefits of am730 app:
enables readers to watch AMV videos on portable devices;
offers in-app Jetso coupons for redemption at ease;
personalizes the app's user interface with a refreshed look; and
takes user convenience to the next level.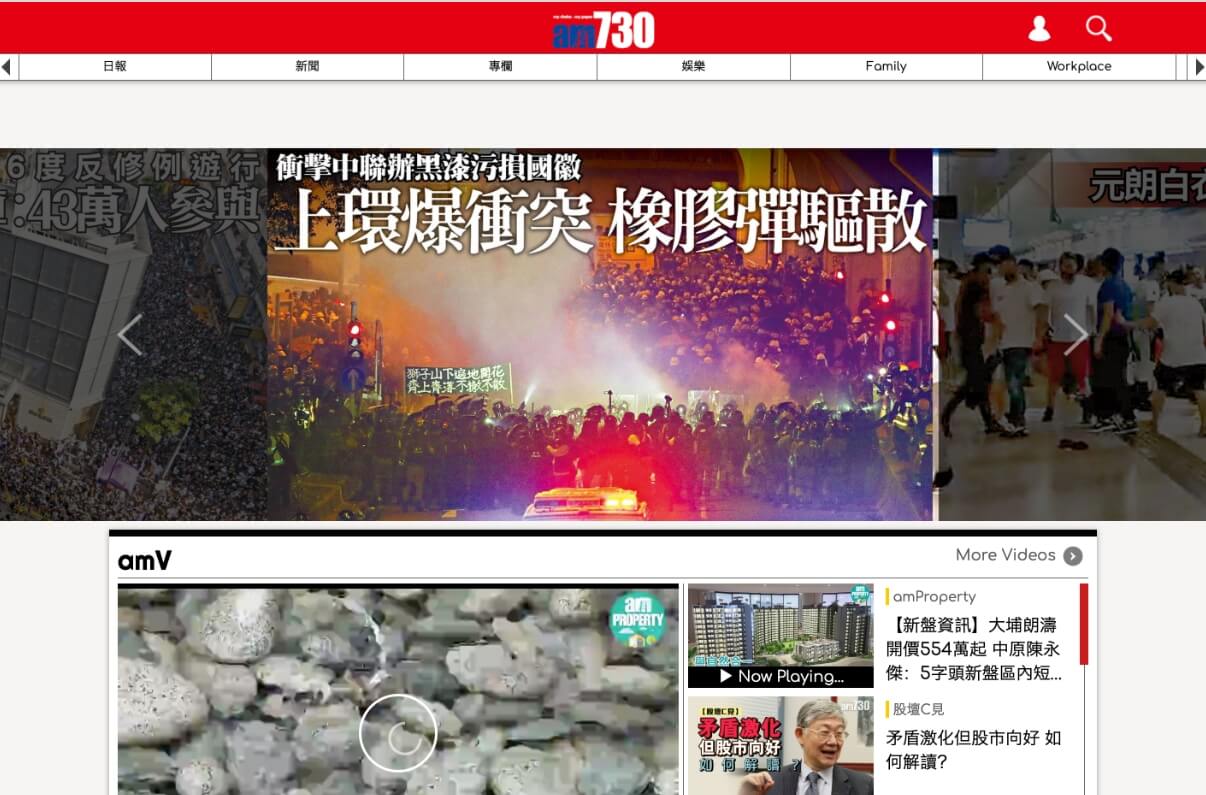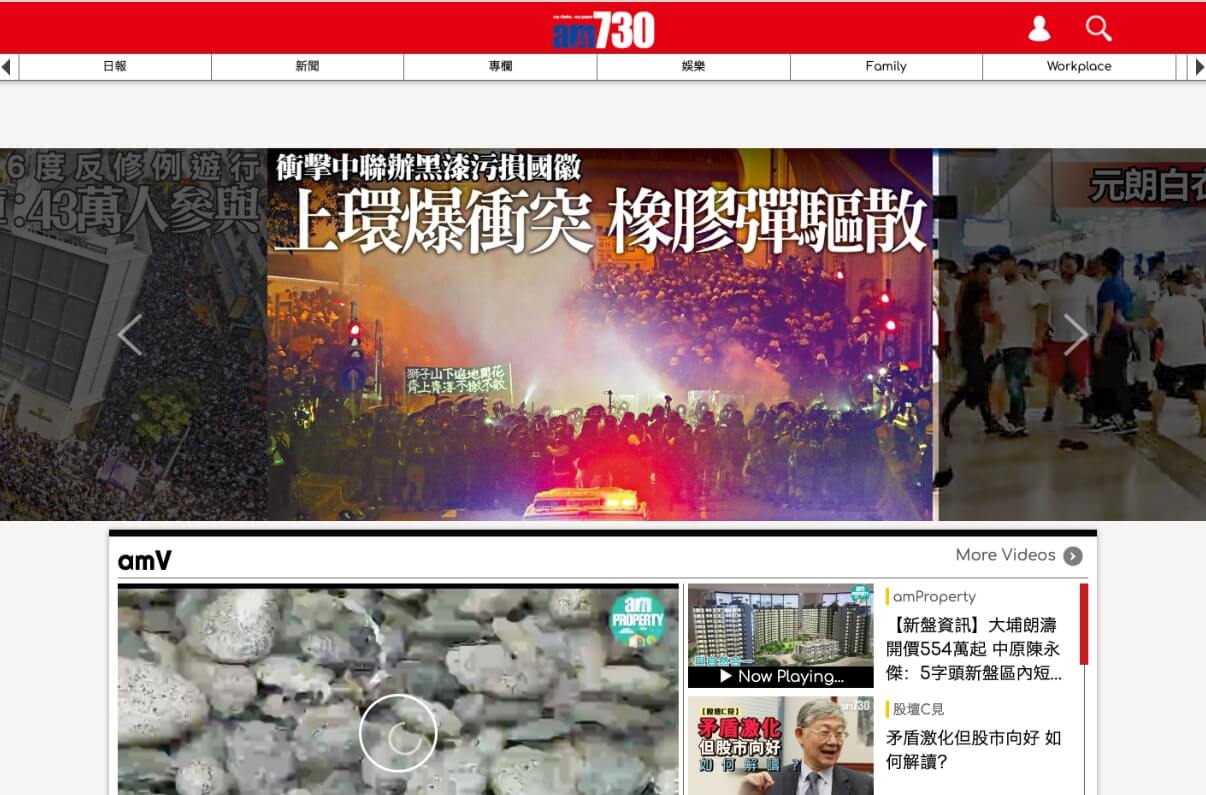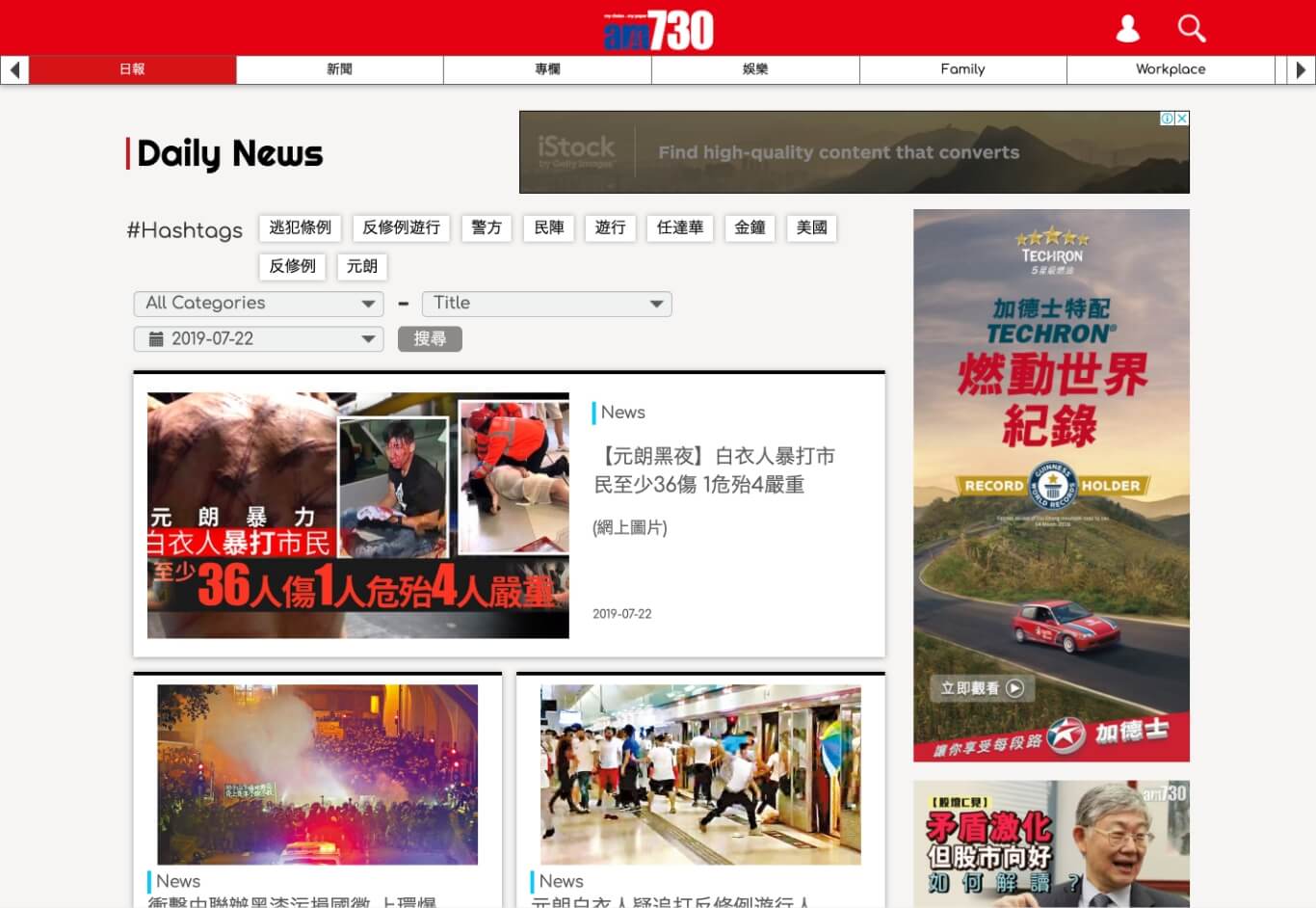 Mobile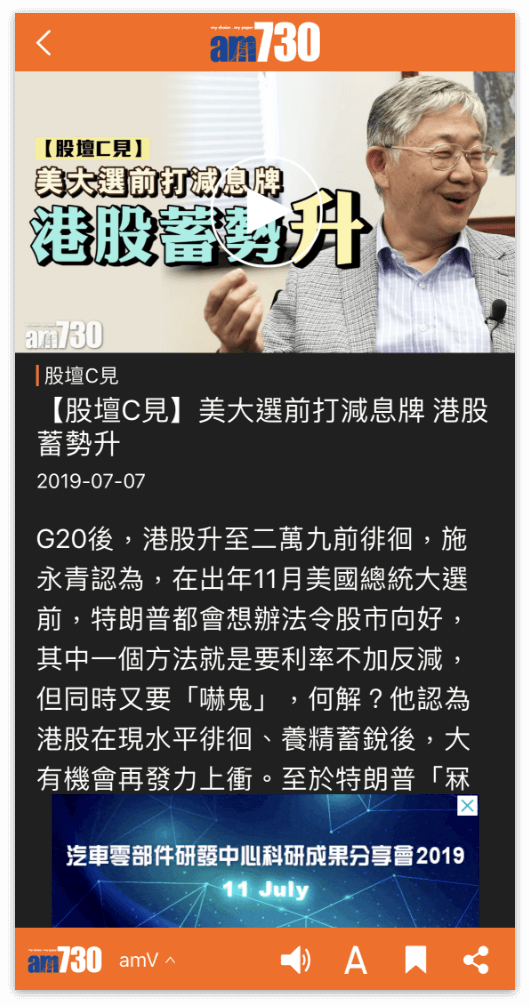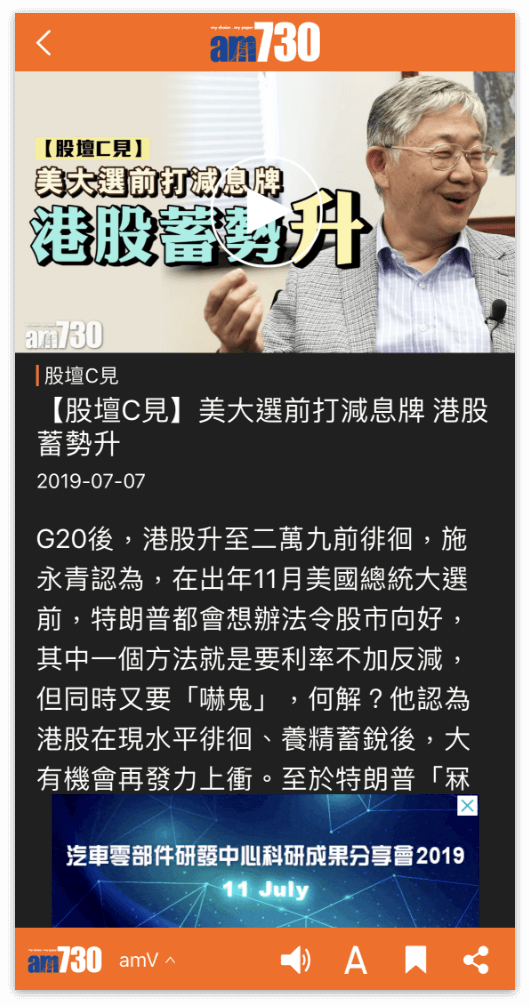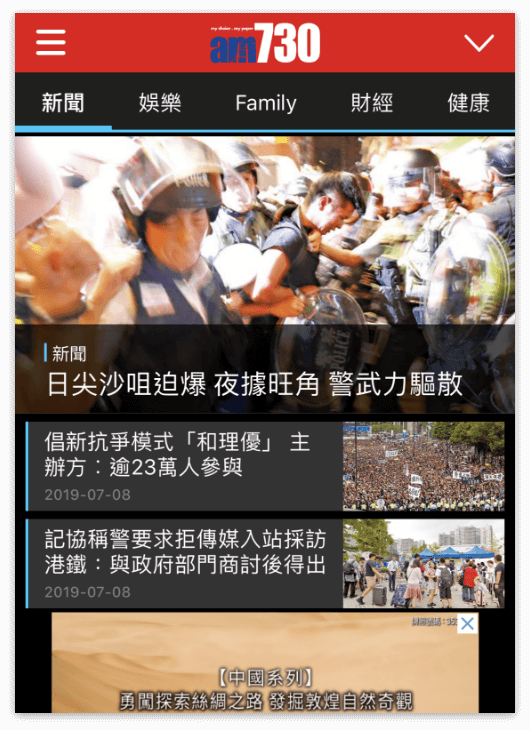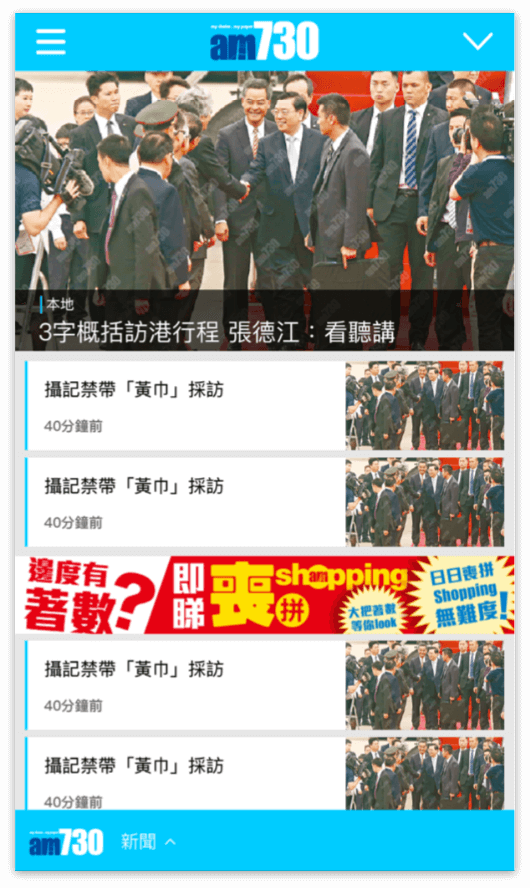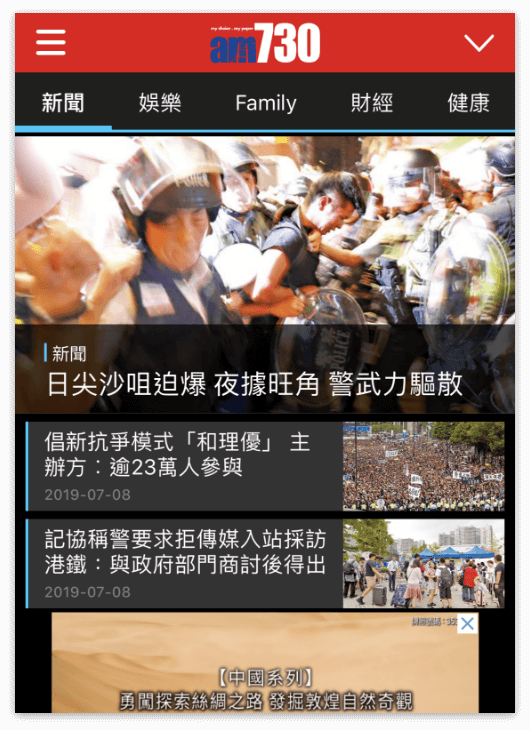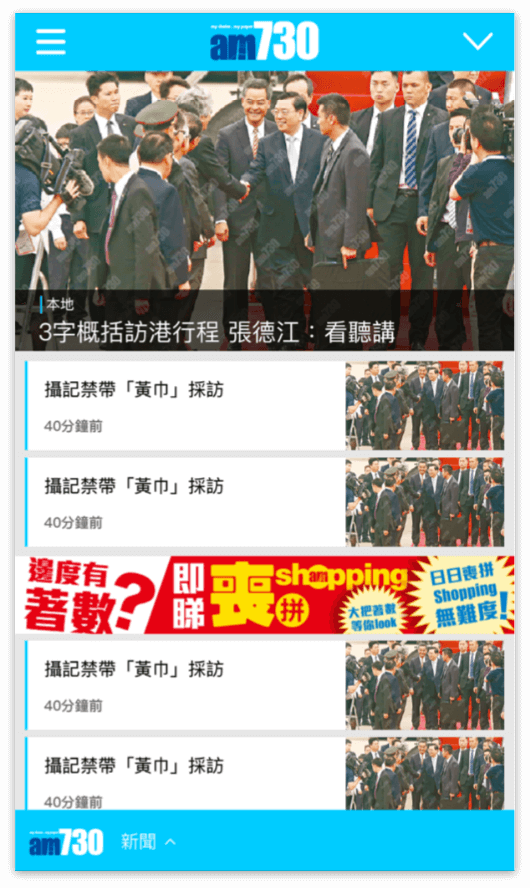 Brand Story of am730
As one of the free daily tabloids in Hong Kong, am730 tops the "Most Credible" list of its kind. The Chinese newspaper has a readership of 930,000 people with an average daily circulation volume of 430,000 copies.
Read a daily dose of news with the am730 app!