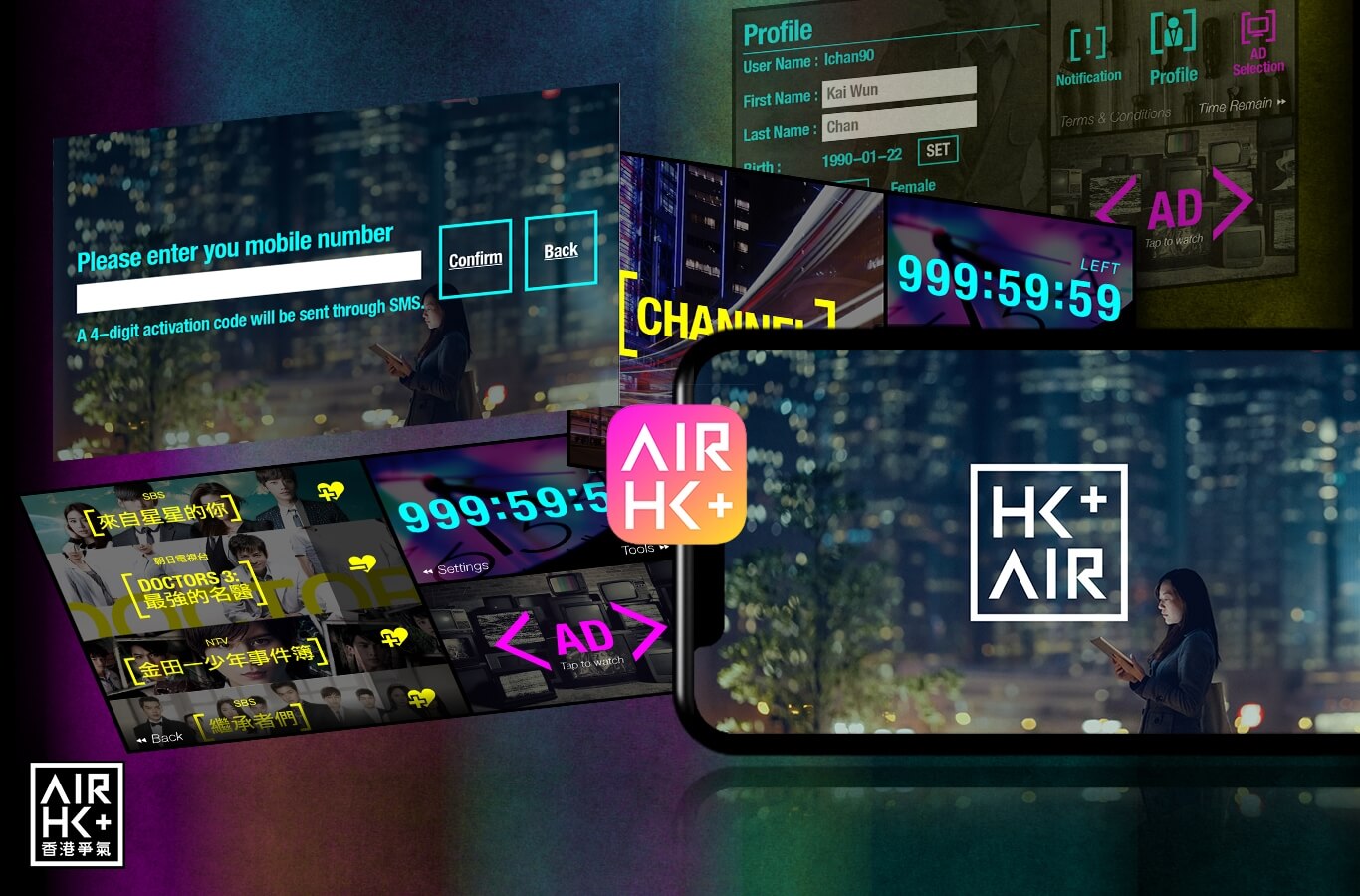 Business Challenge #2: Sustainable Ecosystem
A sustainable earning platform to gather local talents was necessary so that they could monetize their work.
Our Service
Legato developed a Video-on-Demand (VoD) mobile platform for AirHK to support its mission to promote local indie production.
Each user account features a "Time Wallet", which automatically tallies up all time-related activities within the app. By viewing advertisements or playing interactive games on AirHK, users gain additional credits (time) for their own Time Wallet. Accumulated time can be used for watching any paid programs.
Our Custom App/Web Solution
Legato has helped AirHK to develop a VoD app with the following tools:
Content Management System
Video Player
Playlist
Blog
Gaming
Multiple Account Management
What Makes a Great VoD App?
Benefits of the AirHK app:
connects multiple independent producers, advertising marketers and viewers on a single platform;
monetizes content; and
enables online publication and distribution of different content types, from online radio, video, movie to music blogs.
Brand Story of AirHK
AirHK is an online community run by a group of Hong Kong creatives to promote local independent production.
Download the AirHK app now and watch your favourite content!