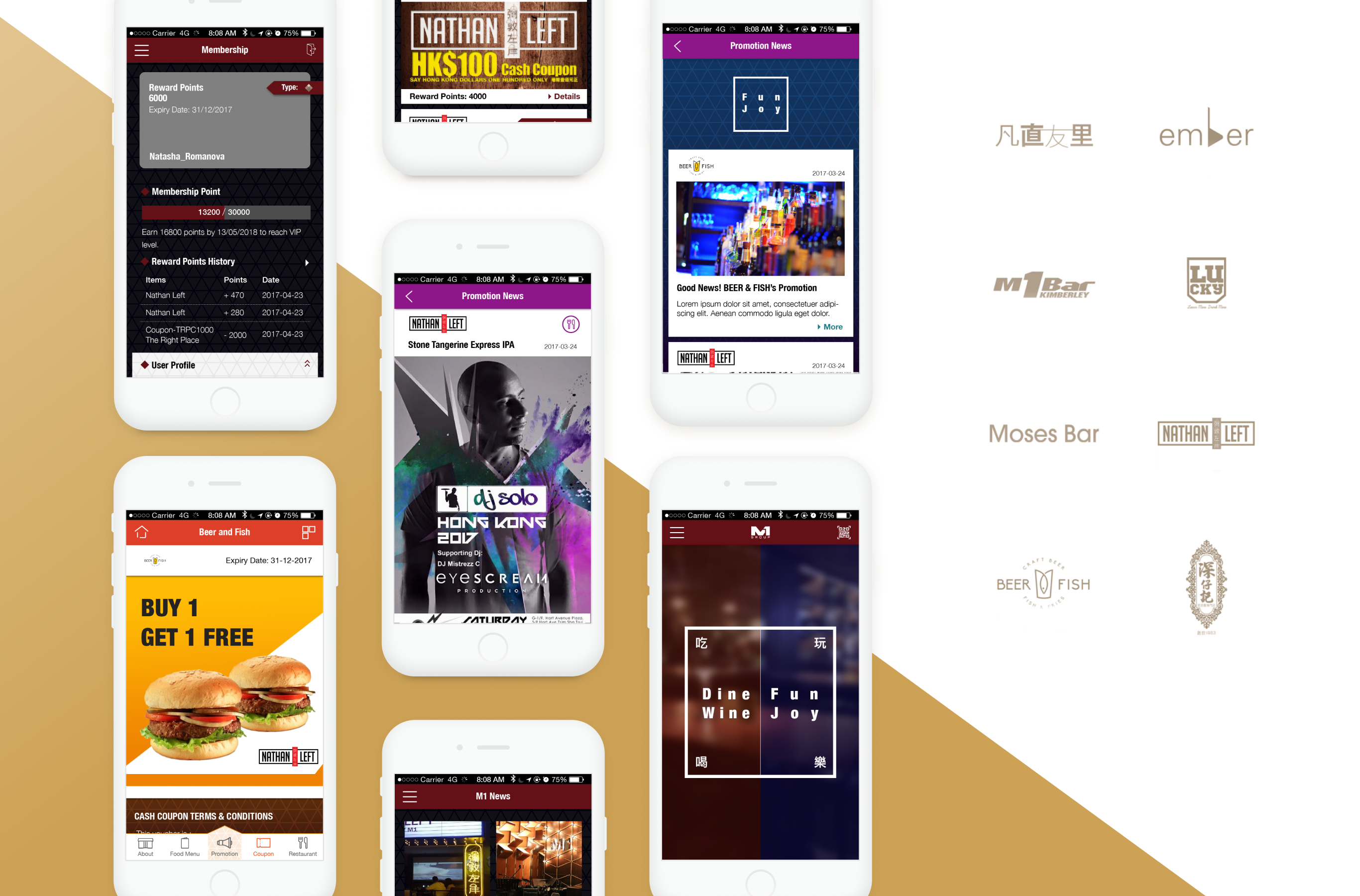 Business Challenge #2: Data Collection & Analyses
M1 Group is constantly innovating itself in pursuit of perfection down to every detail. In order to provide high-quality meals and services, M1 Group wanted to explore diners' taste and preference as well as their spending pattern in each visit.
Our Service
Legato had a perfect solution for creating a loyalty program, and we helped M1 Group to build and launch a mobile membership app with data collection and analytic tools.
Our Custom App/Web Solution
More than a membership app with a loyalty program, this mobile membership App is feature-rich with the followings:
e-Membership Card
Point Rewards System
e-Coupon Redemption
Data Collection and Analytical System
Promotional Platform
Database System
Push Notification for News
What Makes a Great Membership Management App?
Benefits of the M1 Group app:
collects and centralizes data for analyses;
learns more about diners in a fast and effective way without disturbing them; and
enhances retention rate by creating and adding more value to products & services.
Brand Story of M1 Group
Founded in 2002, M1 Group is a Hong Kong company running six restaurants and bars with different themes, as well as having an online sales platform.
Act now to download the M1 Group app and enjoy member privileges!