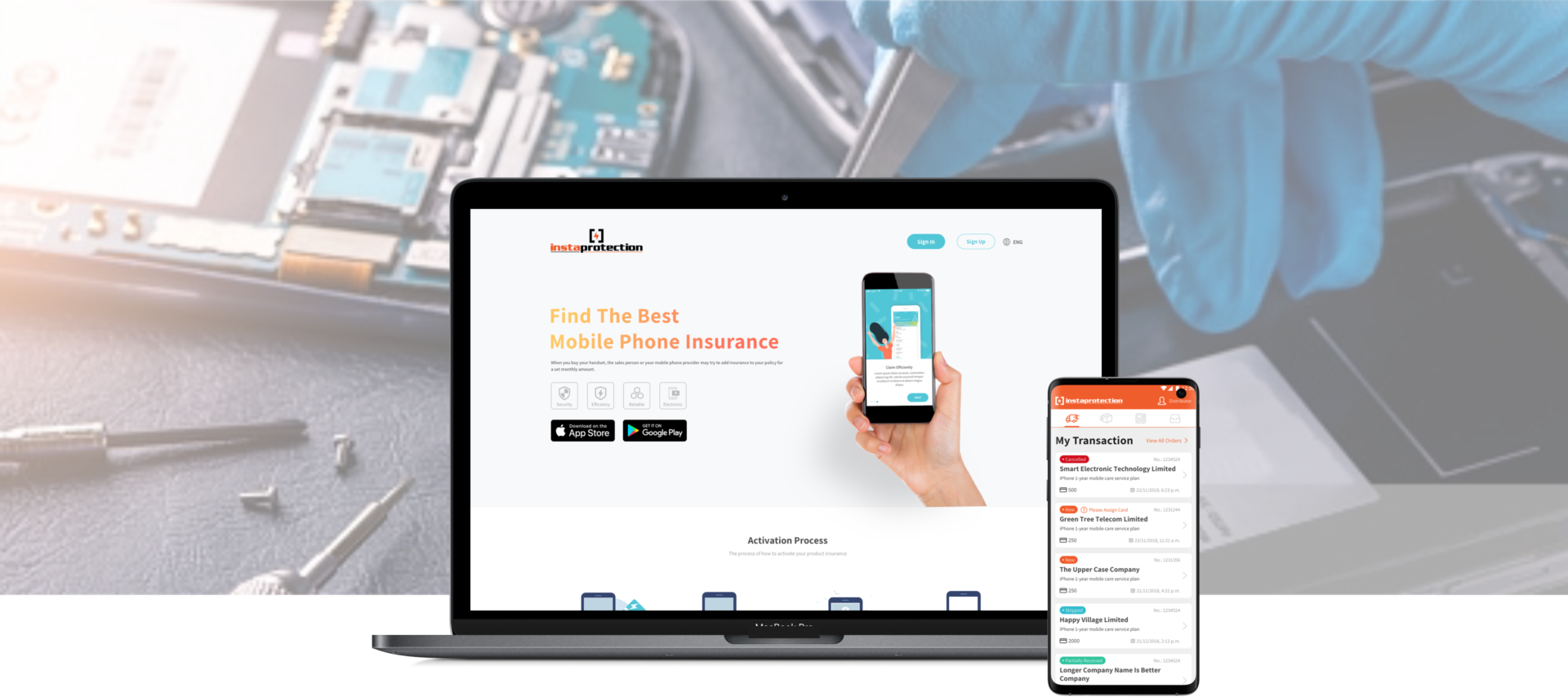 Our Service
With so much riding on our UX consultation and design skills, Legato offered the development of iOS/Android-based app and web portal for Instaprotection
Our Custom App/Web Solution
With below features, InstaProtect App brings convenience and protection to mobile phones users:
Content Management System
Account Management System
Promotional Platform
Payment Gateway
Claim System
What Makes a Great Insurance Plan App?
Benefits of the InstaProtect App:
centralizes the sales of all insurance plans at a single platform;
makes insurance plans accessible to mobile phone users;
offers insurance protection to the insured wherever they go; and
allows the insured to file insurance claims via the app or web portal people.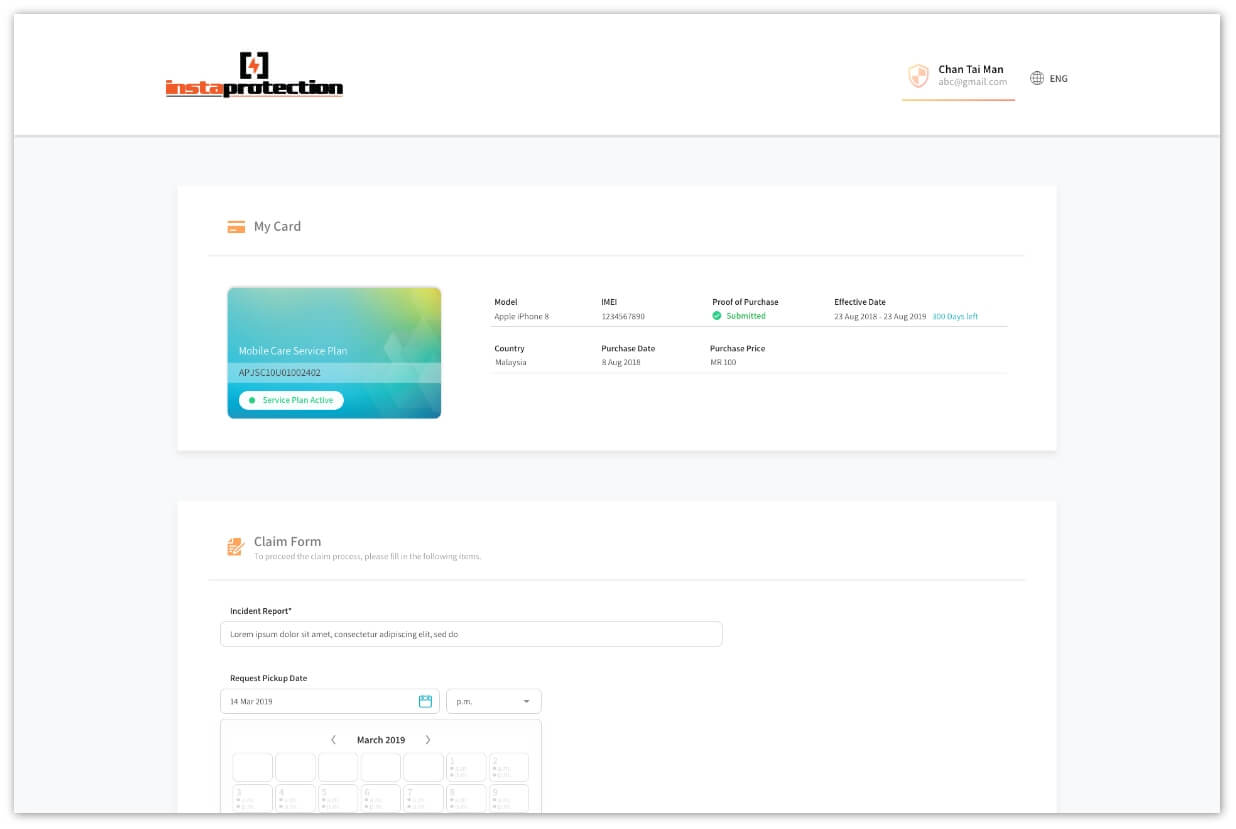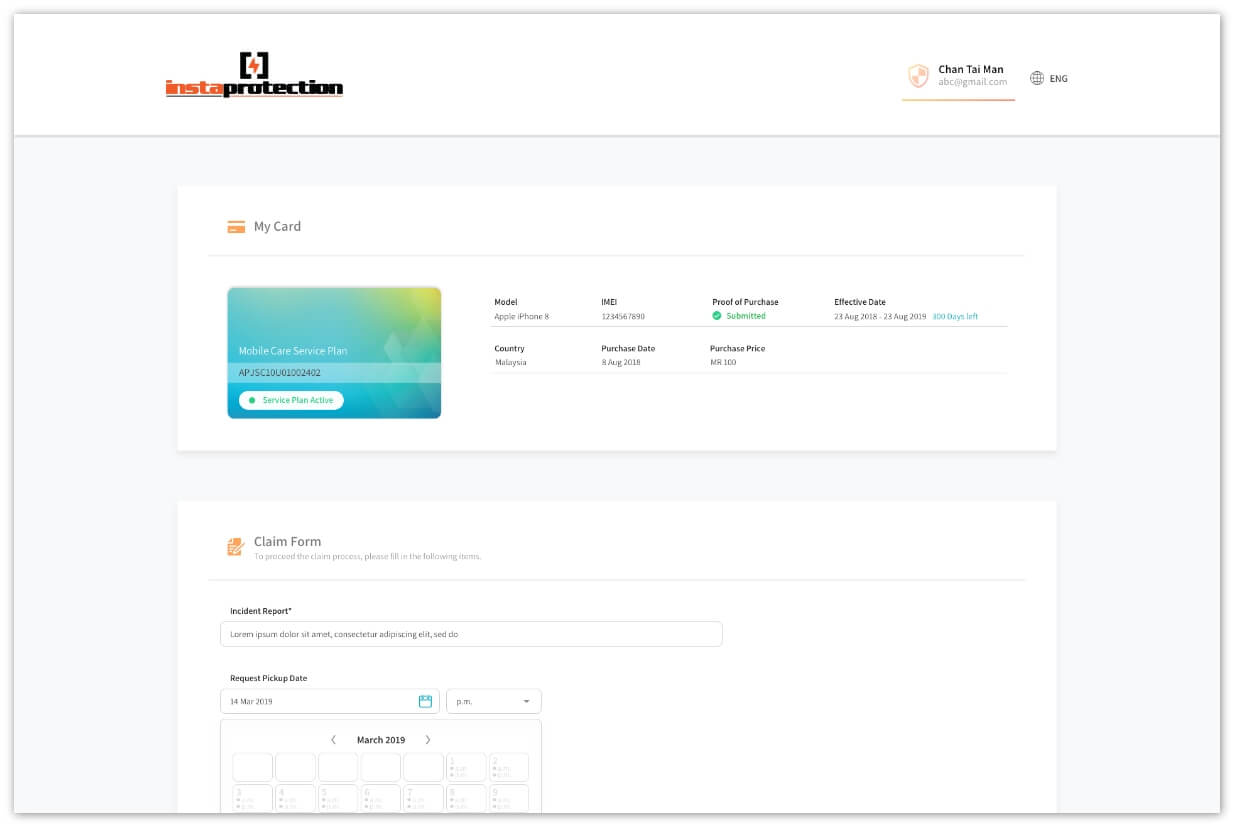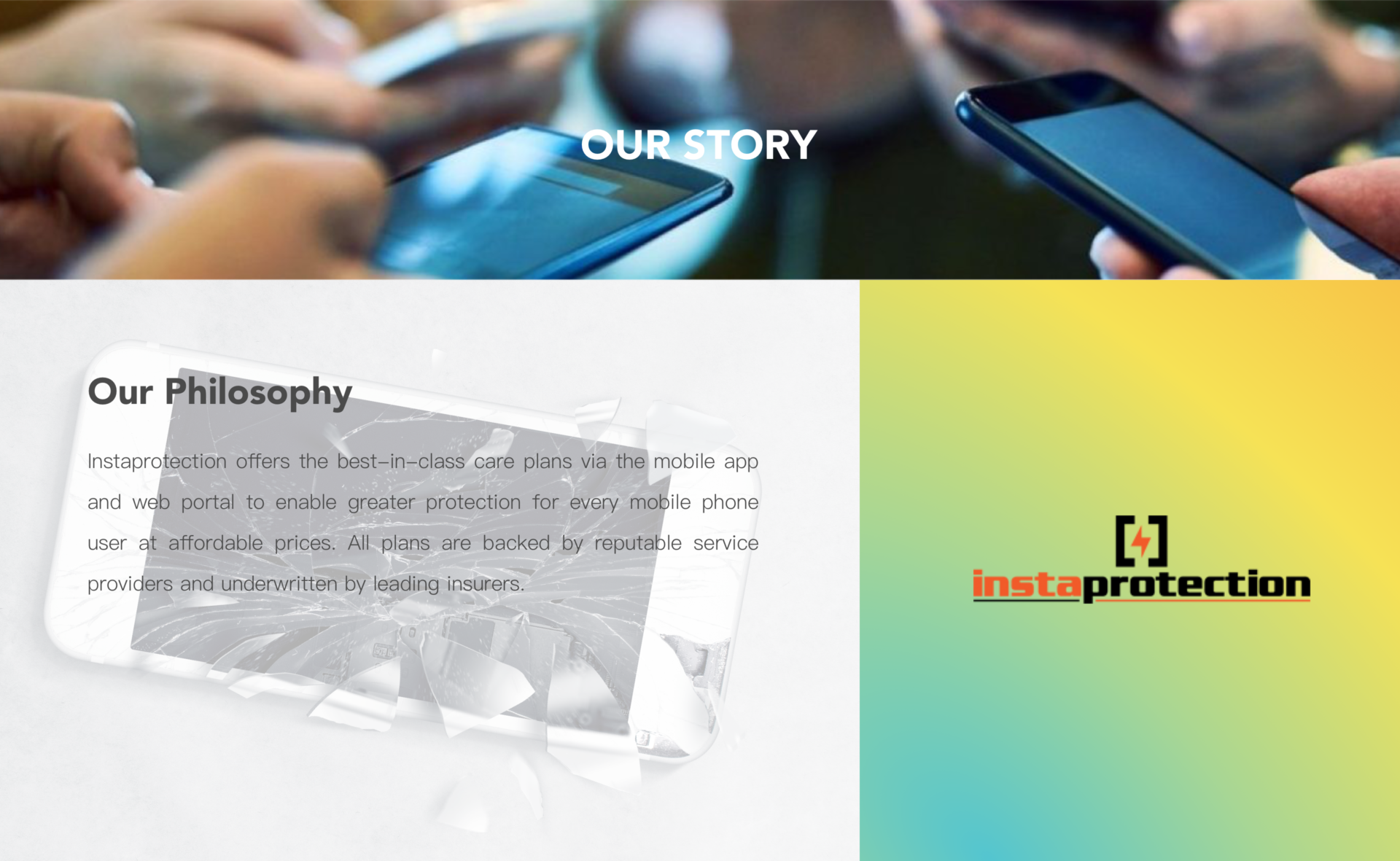 Brand Story of Instaprotection
Instaprotection offers the best-in-class care plans via the mobile app and web portal to enable greater protection for every mobile phone user at affordable prices. All plans are backed by reputable service providers and underwritten by leading insurers.
Find the right mobile care plan at Instaprotection:
https://web.instaprotection.com/
Download InstaProtect App now for your mobile protection!