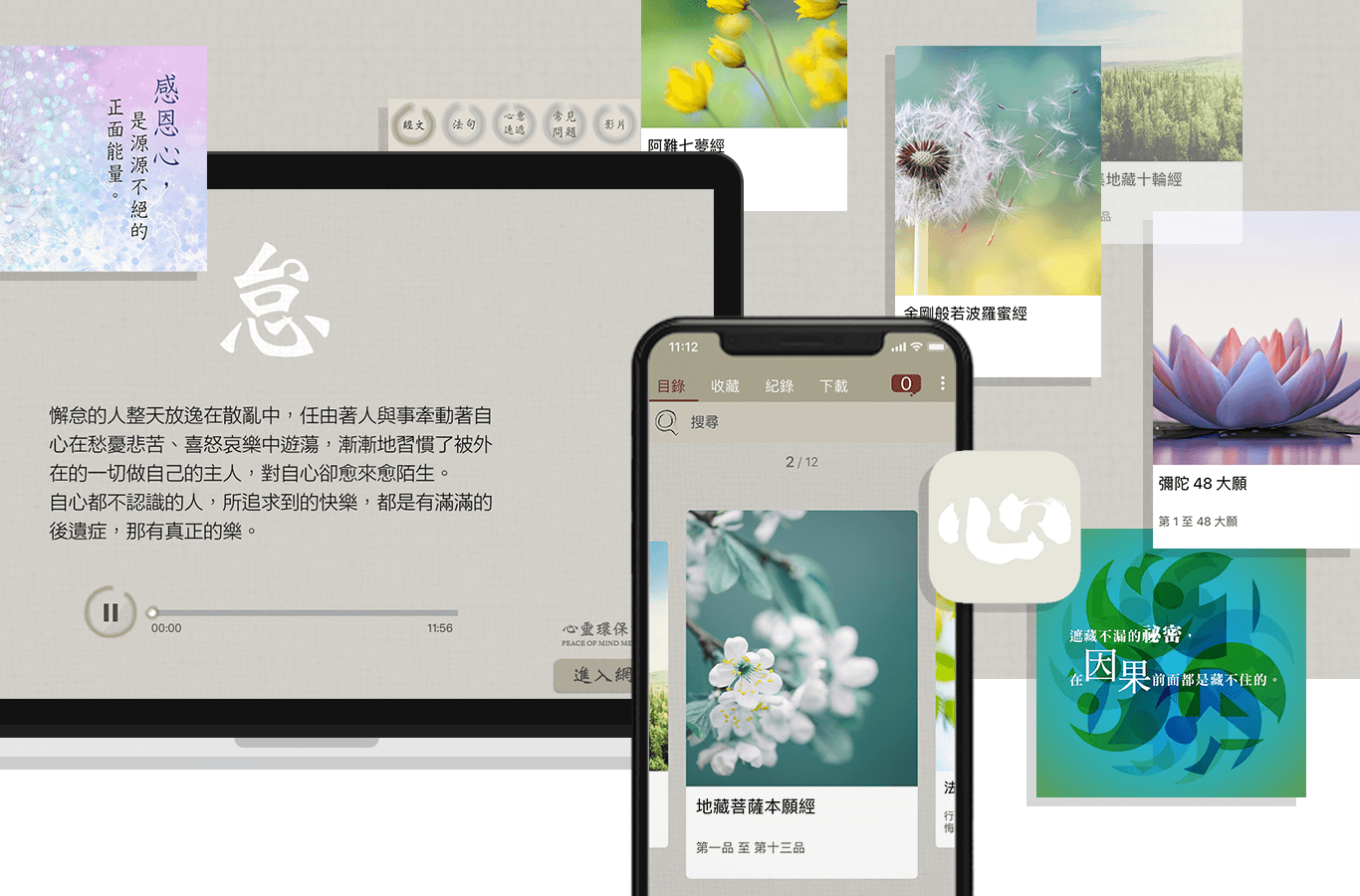 Social Challenge #2: Text-to-Speech
Audio content is great for the elderly, visually impaired community and people with reading difficulties.
Our Service
Legato designed the Peace of mind app to accommodate the needs of a wide spectrum of users.
Our Custom App/Web Solution
The Peace of mind app with below features has been approved by Hong Kong Blind Union's Web Access for All (WAFA):
In-app search function
In-app text-to-speech function
What Makes a Great Mindfulness App?
Benefits of the Peace of Mind app:
provides a listening mode; and
enables in-app text search for the right content.
Brand Story of Peace Of Mind Mercy Foundation Limited
Founded in 2004, Mind Mercy Foundation Limited is a Hong Kong-based non-profit making organisation promoting the Buddhist practice.
Find your path to mindfulness with the Peace of Mind app. Download now!