Join Us to Build A Stronger Team
Fun Team
Legato is more than a place to achieve your career goals, we want you to have the all-rounded fullfillment both during work & after work. Fun never stops after work!
Grow Together
Learning never ends, we support our staffs to explore their potentials, and acquire new skills to help make their dreams come true!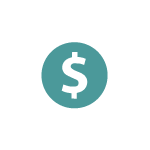 Share the Harvest
We are a team and we believe everyone deserve to enjoy the fruits we earned together! A high transperancy bonus scheme ensure you to get your share.
Health Benefits
We care about your personal well-being, it's been told "It is health that is real wealth". Your health is our asset!